WELCOME!!!
I'm excited to present my blog to you. My writing and speaking on the intersections of health and personal finance have spanned almost a decade now, and I hopefully have a few more decades to go.
While I don't consider myself "prolific", when I look back, I've accumulated a significant amount of material and spoken to hundreds of thousands of people through the years.
The best part? By sharing my work with people, I learn so much in return. I'm so grateful for everyone who challenges me, asks probing questions, and requests more and more information on the intersections of my two professions. This blog is for all of us, and I hope you'll participate.
To start it off, you'll notice I already populated this page with over a dozen pieces. These posts categorize my prior work that is still relevant today.
What spurred me to create a catalog of my prior articles? I'm old enough now to know that history repeats itself and different people ask the same questions over and over. I want a quick reference of my old articles to point them in the right direction.
Please explore the site and let me know what I haven't discussed that you would like to see me write about in the future. I'll either post it here or submit it to organizations that carry my work.
My blog is open to comments, and I have a couple of rules.
Attack problems, not people. Any comments that attack people will not be allowed. It is okay to attack what people say, not who they are. The majority of people are good, and too many learn bad behavior through bad culture. Let's shape the world through positive culture and constructive problem solving.
It is fine to complain, and it is better to provide possible solutions to your complaints.
Most of all, let's have fun. The world can be a harsh place sometimes. Humor, joy, love, and the desire to do better can set a new tone.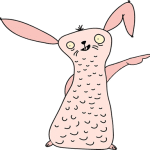 In love and joy, Carolyn